Managed Linux VPS Hosting in India
Looking for a powerful, flexible and reliable Managed Linux VPS Hosting? WIPL is the perfect choice. We provide businesses with the benefits of fast secure and managed virtual private servers, along with the added convenience of having a team of experts manage your server for you.
Now you can focus on growing your business while leaving the technical details to the professionals at WIPL.
24×7 Uptime Monitoring
Free Control Panel
Server Hardening & Security Bundle Installed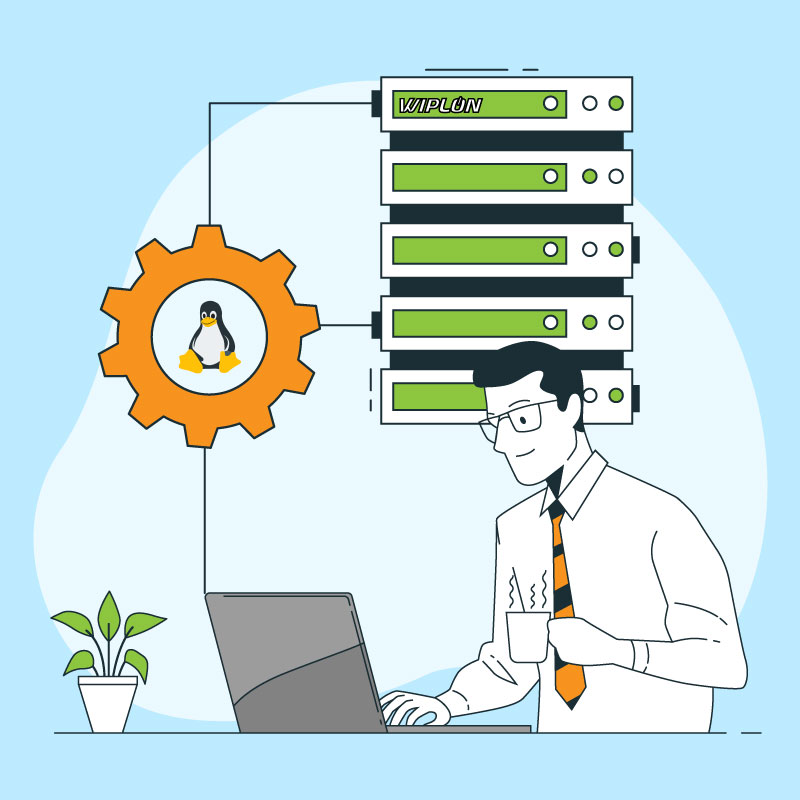 Superfast Secure Linux VPS with Cpanel, Plesk and Imunify360.
Expect excellent performance, uptime and security from your managed Linux VPS hosting in India with WIPL.
You will also have access to 24/7 support, ensuring that any technical issues are resolved promptly and efficiently.
World-Class Features Bundled with every Managed Linux VPS Hosting
Fast SSD
Storage
6x Faster than your general storage drives to handle enterprise data storage.
Dedicated
IP Address
For Direct accessibility & to enhance the security of the VPS with a dedicated IP address.
Full Root & Shell Access (SSH)
Take full control with unrestricted access for custom installs & management.
24×7 Tech Support & Monitoring
Personalised support delivered on calls & email 24/7 even on national holidays.
Security Bundle
Installation
A host of security-related aspects are taken care of by us to protect your server.
Plesk and
cPanel Available
Control Panels to make application deployment, and maintenance easier for you.
Upgrade
Flexibility
Upgrade your managed VPS Hosting Plan anytime with limited downtime & Prorata Billing.
Malware
Protection
Upgrade your managed VPS servers with Imunify360 and enjoy security from Malwares and other attacks.
Have complete peace of mind with our Expert Migration Service.
Switch to WIPL and enjoy a seamless transition with our complimentary website migration service. We'll handle the transfer of your applications, from your current host to our server, and if you use a standard control panel like Plesk/Cpanel/DA it's on us – with zero downtime guaranteed!
Our team is seasoned in migrating thousands of VPS instances and we guarantee a smooth, uninterrupted migration of your files, emails, databases, and websites.
Speak to our experts
Designing & Development Companies
Create unlimited sub-accounts to host your client's applications & websites.
Education Industry
Host Learning Management System (LMS) Applications that require High bandwidth & CPU.
Recharge Companies
High-Performance servers that ensure your client transactions happen smoothly.
Accounting Firms
Hosting Accounting & Taxation software for anywhere accessibility & security.
Government Project
Declare various Government exam results by hosting the portal on our servers.
Custom Softwares/
Application
Host your Web-Based Application or software for seamless performance.
Manufacturing Industry
Deploy your ERP or SAP on our Dedicated Servers instead of On-Premise Servers.
High Traffic Blogging Website
Our servers are built to handle the high number of concurrent visitors to your blog.
Telecom Companies
Servers with High IOPs & Clock speed to optimize mobile network quality & reliable testing.
eCommerce Websites Built on Magento, WooCommerce
Our servers offer advanced caching technology & other powerful features for your Ecommerce Website.
CRM
Platforms
Host your CRM Software on our servers for faster load time & 99.99% uptime service
Industry's Fastest Ticket Response Time
Managed VPS Servers  require mission critical uptime and we understand that time is of the essence when it comes to resolving technical issues. That's why we're proud to offer the fastest support in the industry, with a 10-minute response time on all support tickets. Our team of experts is available 24/7, so you can receive assistance whenever you need it.
Speak to our experts
Managed Linux VPS hosting FAQ's:
VPS is short for virtual private server and is also known as a virtual server. VPS Hosting is a hosting solution for websites and applications, where server resources are isolated for individual users. VPS users experience more consistent performance, which translates to more responsive and faster websites.
A virtual server and a dedicated server differ by the number of users that possess resources on a physical server. With a virtual private server, some of the resources are isolated for individual users, but there are multiple users on the same physical server. With a dedicated server, a single user has access to all of the resources of a physical server.
Our Managed Virtual Servers do not offer root access. However, many of our customers who require full control use our cloud servers, which have root level access.
The difference between shared and VPS hosting comes down to three things: resources, price, and performance. Resources — Plain and simple, shared hosting is sharing a server with other websites, where VPS hosting provides server resources dedicated to you. Pricing — Shared hosting is generally cheaper because resources are shared with more users. Virtual Servers on the other hand, generally have fewer websites but are more expensive. Performance — The reason most people choose VPS over shared is because of performance. Their website or application has heavy resource demands, or they have a higher expectation of performance. VPS-powered websites, when managed correctly (like we do here at WIPLON), are much faster and more responsive.
All VPS hosting plans provide the user with a dedicated IP address.
Looking for more hosting solutions?
"Best in Industry trusts WIPLON"
With my past experience I always avoided hosting my websites with Indian hosters. However after a brief meeting with WIPLON folks, I decided to take a chance with WIPLON and the experience has been top class since day 1. They have amazing set of sales and support professionals who know their job very well. They go above and beyond to make sure you get the best customer experience. I am gradually moving most of my websites and applications to WIPL.

Madan Rai
Very happy with their Technical Support. Your issues get addressed immediately. Highly recommend their service and offerings.
They always provide good and prompt support thanks to WIPL team for quick and fast support.

Grako Dubai
One of the best hosting service provider in India. I am using WIPL hosting for 3 years and have a great experience. And service team is very supportive. I m happy with WIPL.

Moosa Khan
Best hosting provider ! WIPL services are always excellent without exceptions. They have a very professional persons for support who take care of just everything.
i had very good experience talking with support on call, i really want to appreciate him. Great job guys!!

S Yadav
WIPL Services offers a comprehensive range of cloud services, which we can utilize at a cost-effective price as well as offering the flexibility and scalability to fast-track deployment of server and storage infrastructure for our clients. We are also able to set up test / Dev environments for testing applications quickly.

Prakash Kumar
They are true professional, deal with good qualities and services always. I am so much satisfied with their service connect past 2 years.

Sudhansu Shekhar
Excellent customer service! Great value great price, this is my second year with the company, we build websites and mobile apps, purchased a server with them, until the time being never did WIPL let me down. Will continue doing business with them.

ZigZag
Very Good experience with WIPL. Very Knowledgeable and courteous people on job. They support you out of the way and earn your confidence.
Very Happy to have them by my side.

N N Mathur
One of the Best IT companies that I have come across....great customer centric approach backed with amazing team in place ....keep up the good work guys....

Vijay Johar
We're online, connect with our Cloud Sales Specialists and get the help you need.
Sign up for news and special offers.