Hola Readers!
Welcome to the newsletter curated by the quarantined team members of India's fastest-growing cloud company: WIPL. The newsletter will drive you through the HR Initiatives taken in the 1st Quarter of 2020.
To begin with, one of our newest initiatives is this – newsletter 🙂
Happy Reading!!
With changing market and EQ of applicants, recruiting is an ongoing challenge for all companies. WIPL widened its sources of hiring which included campus, off-campus; social media like Facebook, LinkedIn and employee referrals, to attain the best work force.
A structured recruitment process that evaluates a candidate on personal, professional, technical, non-technical, humorous and witty lines has helped us hire some amazing talent at WIPL.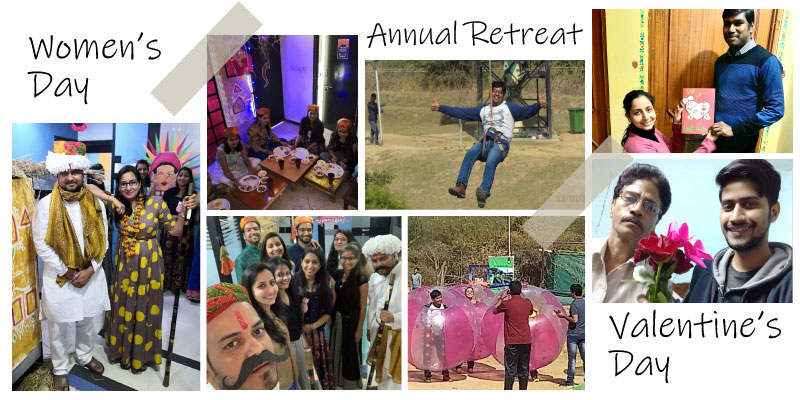 "Working @ WIPL Is Fun", this is our motto and that is how we define our #workculture! And our ways of having fun are as unique as our teams. While in January we tested our physical stamina through outdoor games like zip lining, body zorbing, etc at TAO  Experiences. In February our hearts oozed love by preparing food, cards, flowers & candles for our families as we celebrated Valentine's week. And, March held for us an exemplary celebration organized by the Male Superheroes for the #WOMENPOWER as Women's day Blast!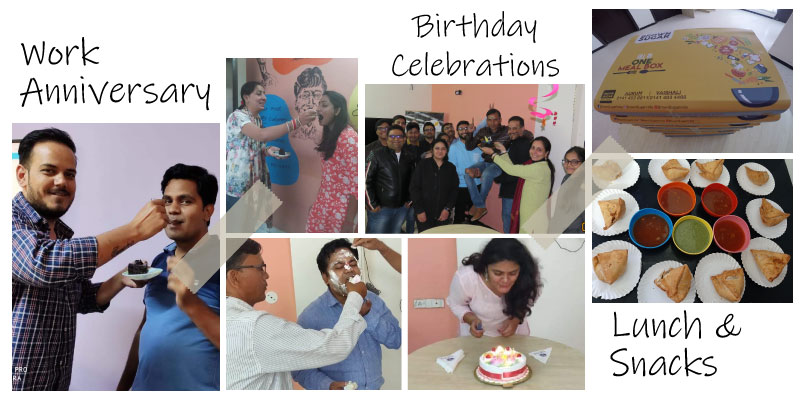 With the world advancing digitally, we @WIPL strive for elevating the 'human' in the Human Resources by creating a #PeopleFirstCulture. Apart from our existing programmes of Monday lunches, birthday and work anniversary celebrations, we initiated the 'Employee Connect' to enable better employee-management sync. This gives employees a platform to share anything and everything, to instill a higher sense of self awareness and happiness.
And Folks! This has now found a spot in our monthly routine.
A study states that recognition programmes not only maintain a positive work environment but also improves employee morale. We ensure the same at WIPL through our monthly and bi-monthly SPOT and Super GEM Awards respectively. Team Members who go the extra mile and perform beyond their scope of work are nominated for these awards. In the 1st quarter we saw different team members in the run, who displayed utmost dedication and commitment to be the #AnmolRatan of WIPL.
With the corporate environment getting dynamic, Training and Development is evolving from a traditional to a more strategic role. New models of delivery, new infrastructure, on the floor training and upgraded content, the Training & Development department was boosted in Quarter 1. The focus was on enhancing listening skills and the verbal aspects of communication. Structured call coaching and mentoring was also started to improve  customer experience.
#HighOnJosh: Even In Quarantine
March 2020 witnessed the outbreak of the pandemic COVID 19, which turned everything upside down. However, WIPL had proactively resorted to a contingency plan and moved its team to the refuge of their homes and ensured smooth operations and continuous customer support. Owing to the industry we are in, all the processes including support, billing, training and FUN have moved #Online.
With the news of the extension of the lockdown, we are ensuring business connectivity through remote operations. And we #WIPLians throughout have been:
#HighOnJosh
H – Happy Team
I – Integrated with technology
G – Gallant and courageous
H – Honest to work
O – Optimistic even in at low times
N – Never say never attitude
J – Just to all
O – Observant of details
S – Sensible & effective
H – Humans of India
doing our bit to contain the virus by being #SociallyDistant but #VirtuallyConnected on CLOUD.